Nutella Latte
Forget the tiramisu lattes. I'm all about these nutella lattes. Actually....let's be real. I'm all about anything that has nutella in it. Lattes just happen to be my latest nutella-ized victim. I saw one at our local bagel shop a few weeks back, and as it is with most things I buy, I usually scurry home to see how I can make it myself, and make it better. Turns out, alls I needed were 3 ingredients and about 10 minutes. And a blender. You can't forget the blender. The blender is your secret weapon when it comes to making delicious, creamy lattes at home. Trust me...it's a foam making ninja. And we all know that a latte is nothing without its topping of foam. So brew up some cafe, grab your nutella, and blend away!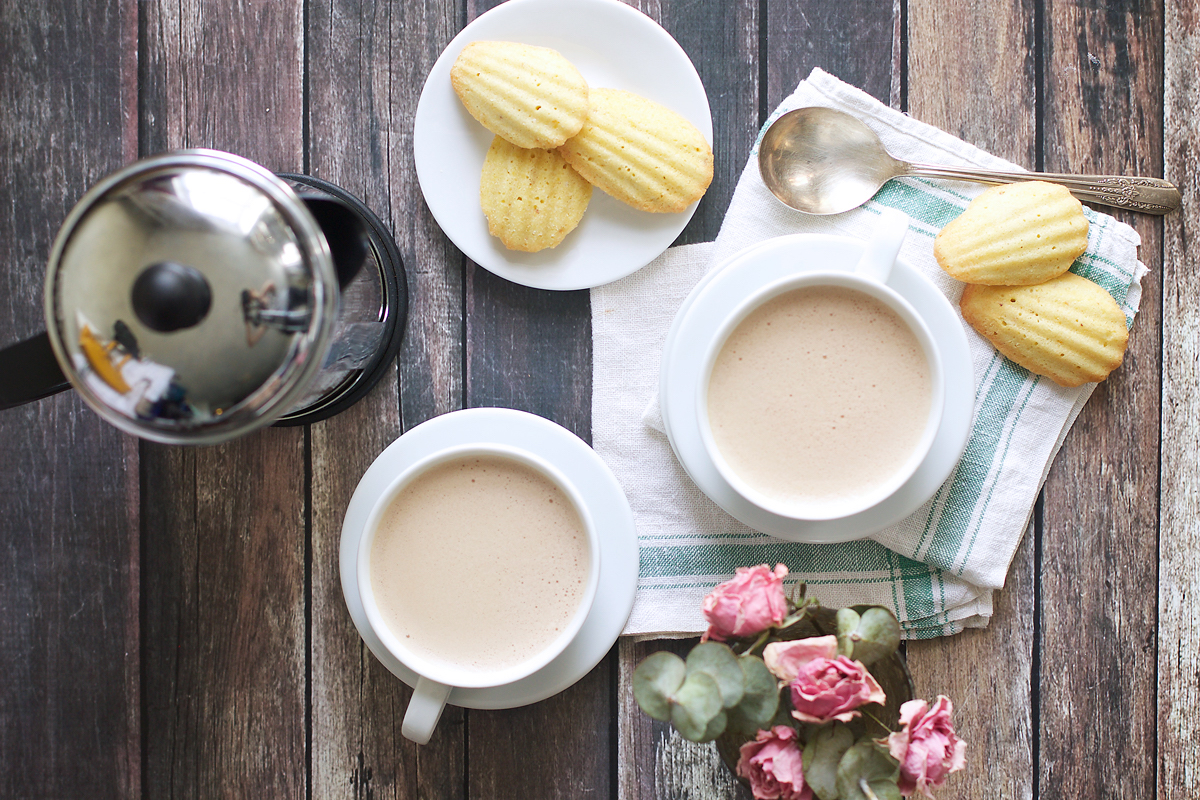 INGREDIENTS
1/2 cup freshly brewed coffee

1/2 cup milk

1 tablespoon nutella
INSTRUCTIONS
In a small saucepan, set over medium heat, warm the milk and nutella, stirring or whisking constantly. Once the milk is heated through and the nutella has melted (about 3-5 minutes), pour the milk into a blender. Start blending on low for about 5 seconds, then increase the speed to high and continue blending for 30-60 seconds.

Pour the coffee into a mug. Top with the milk and drink immediately.
NOTES
I use 2% milk, but you can use any variety you choose. Just keep in mind that lower fat milks may not provide as much froth/foam.