Easy Faux Hollandaise Sauce Recipe
How crazy is this guys?! Hollandaise sauce that doesn't require eggs and super serious kitchen skills and probably won't give you a heart attack if you eat too much of it. And did I mention it tastes so much like the real thing that you probably won't even miss the real thing? Um, hi! My name is Alyssa and I'm putting this sauce on everything forever and ever, amen.
I've actually been making this easy faux hollandaise sauce recipe for years. In fact, I think I've only made real hollandaise a handful of times. Trust me, once you make this, you'll see why I don't ever bother with the real stuff. Somehow, despite my love of this sauce, I've never actually shared the full recipe for it. After showcasing the sauce in my recent video for Maille, some of you requested a full recipe with measurements, not just a list of ingredients. So, without further ado, I give you the easiest hollandaise sauce you'll ever make, just in time to smother your weekend brunches in it.
P.S. For more easy ways to spice up your brunch this weekend, make sure you check out this post.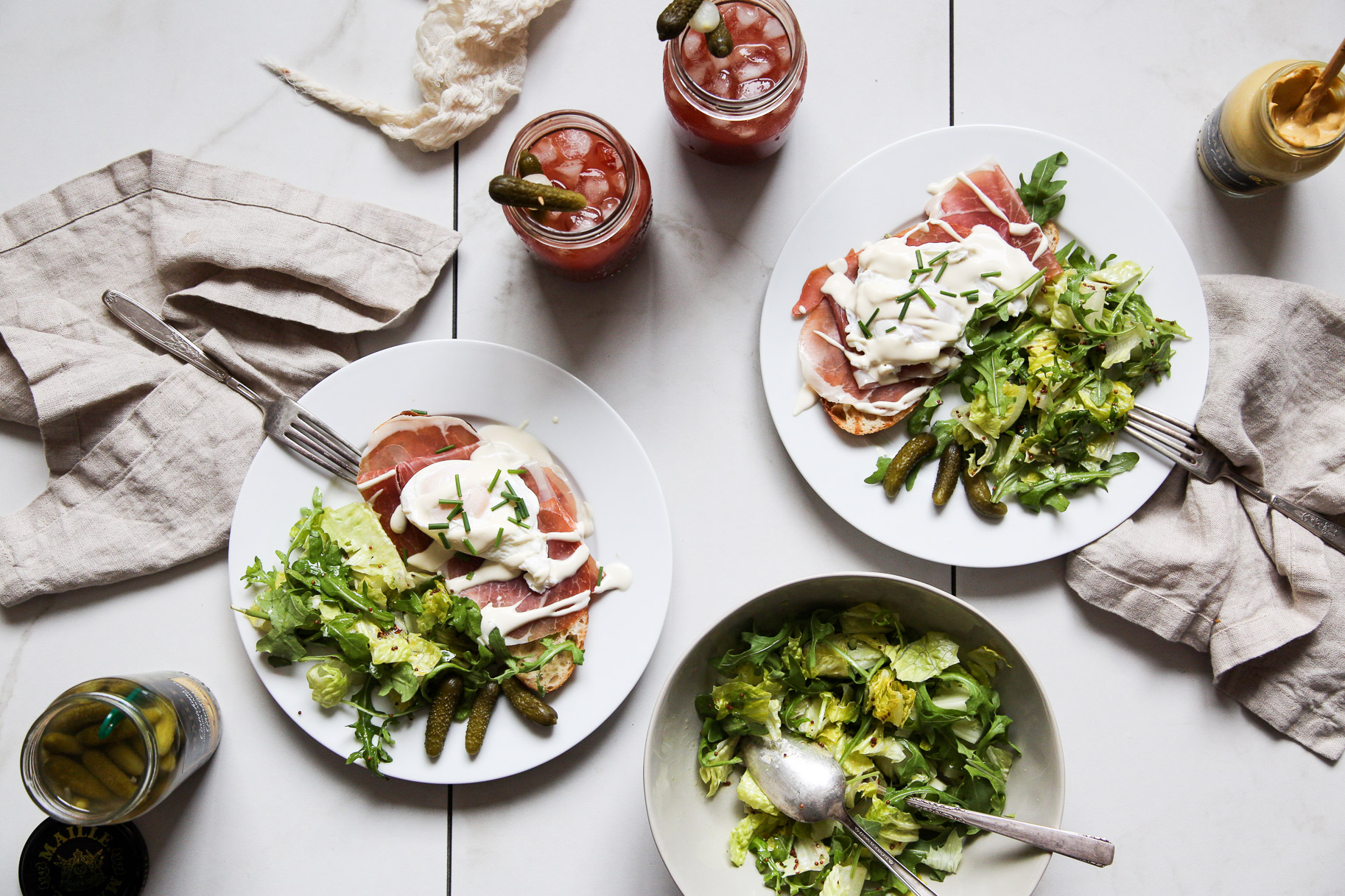 EASY FAUX HOLLANDAISE SAUCE
INGREDIENTS
1/2 cup plain Greek yogurt

1/2 cup mayonnaise

2 teaspoons Worcestershire sauce (feel free to add more depending on tastes preferences)

Juice of half a lemon

2 1/2-3 teaspoons Dijon mustard
INSTRUCTIONS
In a small bowl, stir together all ingredients until fully combined. Serve immediately, or store in an airtight container in the refrigerator. Just allow the sauce to come back to room temperature prior to using it.
NOTES
For a thinner sauce, add more lemon juice.

For an even lighter sauce, use 3/4 cups yogurt and only a 1/4 cup mayonnaise.